Have you ever been stuck for fashion inspiration? Or perhaps unsure how to dress for the weather? Then you should seriously consider the app Cloth. Not only does it provide fashion inspiration, it also helps you share your look across multiple social media platforms.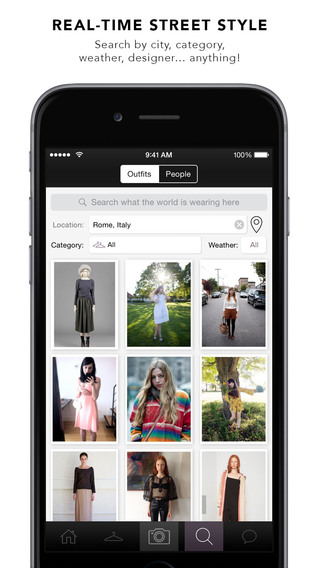 What makes Cloth so useful is that it breaks down those barriers, you can search by city, category, weather, if you're completely lacking inspiration you can check out what people are wearing in Stockholm or Berlin. Or perhaps you would like to be more specific? You can see what people are rocking on the beach in Australia.
You are able to organise your favourite outfits by the category of your choice and the app will remember your favorite looks and instantly give you access to the looks that will match the weather. So dressing for the weather won't be such a daunting task.
It gets better, you can also chat with your friends, share looks and style advice making it easy to send your favourite looks with your friends and seek their advice. The seemingly endless doubts in your mind about what to wear are now a thing of the past.
You can download cloth for free from the Apple Store.
Have you tried this app? Tell us your thoughts in the comments!!